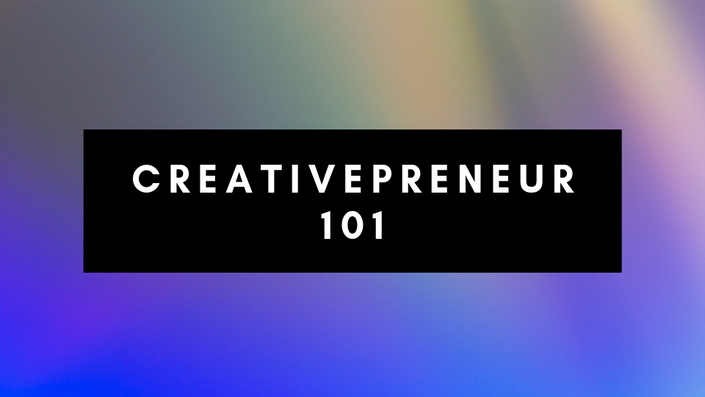 Creativepreneur 101: How to Start a Business Around Your Passion
A step by step roadmap to bringing your business online quickly so that you can start generating income faster that in takes acrylic paint to dry!
Does one of these sound like you?
You have a creative business (maybe it's being awesome at hand lettering, photography, coaching, or something else!) and you're ready to take the next step in building your business online and generating maybe even add another stream of revenue
You're really good at something and you always get the questions, "How'd you do that?!" or "Can you help me with this?" and you're interested in monetizing your passions
You've been working with clients 1:1 for a while now and you're interested in moving your programs to the online world
You've taken several courses and still feel totally overwhelmed with WHERE and HOW to expand your new business
Your eyes start to cross a little just THINKING about all that you 'need' to do to get your business going online
I totally hear you.
I've been in ALL of these spots! As a multi-passionate entrepreneur, I have a LOT of interests. When I decided to start business coaching other female entrepreneurs back in 2015, I created a few programs and worked with my clients 1:1.
I've spent thousands of dollars on other courses for myself, just to be in another land of overwhelm. I'd learn bits and pieces, but I didn't have a perfect system in front of me to take me from A-Z easily. To be honest, most courses I didn't finish because it was just TOO MUCH...so I'd take what I could from it, implement, and walk away still feeling like I was leaving money on the table.
After almost 10 years in the online world, running my own businesses for a majority of that time, I've learned A LOT about building an online business in a way that FEELS GOOD....not stressful.
That's why I created this course. To EASILY show you a roadmap to creating your business without feeling totally overwhelmed. It's easy, step-by-step, and dare I say fun :)
---
I've helped women earn their first $1,000 in their business, sign their first clients, land magazine deals, and quit their day jobs.
This experience has been AWESOME and quite frankly, one of the most fulfilling experiences I've had. I work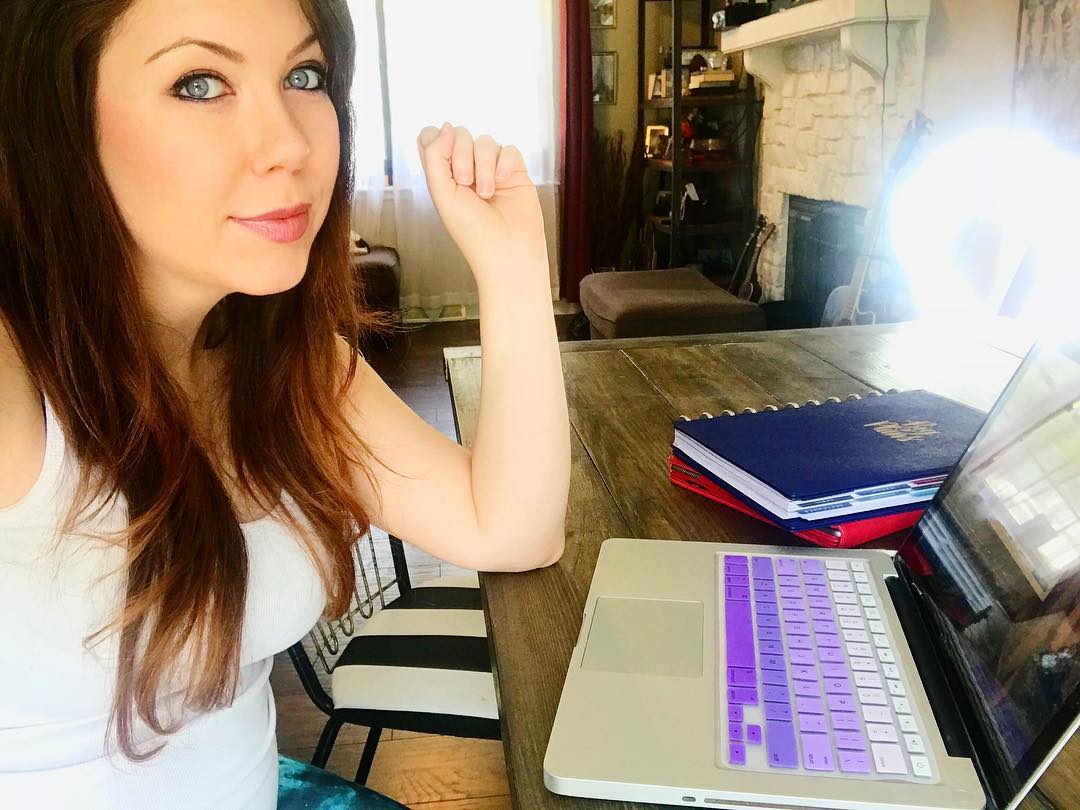 remotely (lots of times in my PJ's on my couch because #introvert) with women in Australia, the UK, Canada, Hawaii, and every place in between. We host calls via the internet and literally all I need now to run my business is Wifi.
Super cool, right?
When I first started my business, I ONLY worked 1:1 with my clients. I'd get my hands in their business and we'd create a marketing system that fit their goals perfectly.
The only problem was, I could only take on so many clients without totally feeling burnt out. Maybe you've felt this way, too? By only being able to take on X number of clients per month, I quickly felt my income become 'capped'.
I kept thinking, "If only I could multiply myself...."
After creating all of my programs, successfully selling them and watching my clients get results, I really got into the whole 'multiple streams of income' idea. I was watching women sell out webinars, courses, do HUGE million dollar launches and I thought, "Why not me?"
So I made the leap into the online space and I haven't looked back. There is SO MUCH potential online that it's CRAZY not to join in on the fun.
But maybe you're thinking, "GAH! I'm SO overwhelmed with where to start, HOW to get from A to B and so on!!"
I hear you.
That's exactly why I created this course. I was sick of watching people struggle building their online business. They'd get super confused, overwhelmed with the tech-y side, and frankly...I saw a lot of entrepreneurs give up.
I don't want that to be you.
You have SO many options when it comes to building your online business and bringing your offline knowledge into the online world. Let me help take away the overwhelm of that transition and show you step by step where to start with behind the scenes video tutorials, PDF downloads and more!
You'll even get a Sales Masterclass led by my husband who sells 10k-20k systems...and let me tell you, it's juicy.
I'm so glad you're here and I'm excited to be a part of your next steps!
Your Instructor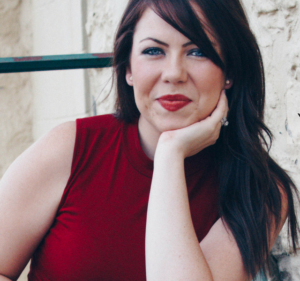 Amy Jo received her Coaching Certification in 2015 and specializes in the Transformational Coaching Method (TCM). She holds a degree in Art Therapy and is the founder of ACED Art which provides art initiatives for adults with developmental disabilities.
She started Soul Paint Co. in 2012 as an in-person workshop at a local community college. From there, it grew. She began offering in-home Soul Painting workshops all over the city and now offers courses online teaching others how to incorporate creativity into their daily lives & DESIGN a life they love!
In 2014, Soul Paint Co. was in front of 40,000 people as a premier business of the arts in Kansas City.
Amy Jo was awarded the POP Scholarship Award from the National Association of Women Business Owners and takes pride in being able to do the work she loves each day.
Class Curriculum
Welcome Video!
Available in days
days after you enroll
BONUS DOWNLOAD: START HERE & DOWNLOAD THE FULL WORKBOOK
Available in days
days after you enroll
TECH LIBRARY
Available in days
days after you enroll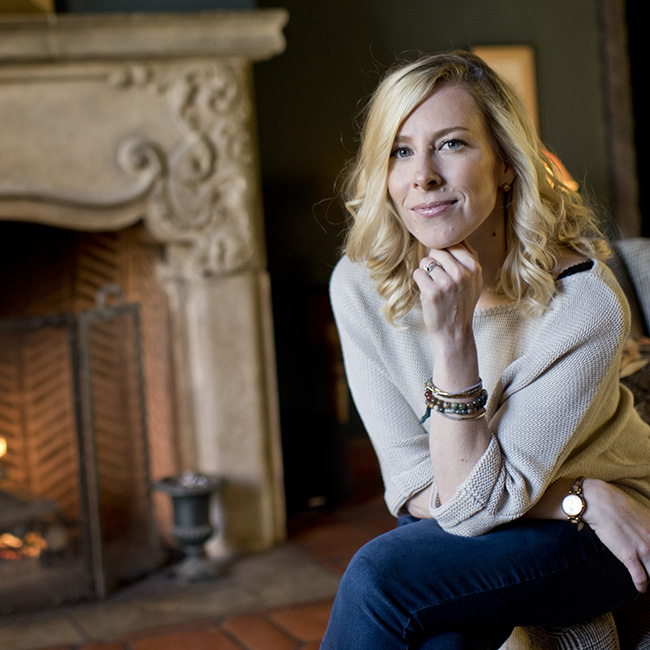 "Amy is a master marketing figureouter! What felt like mumbo jumbo coming out of my mouth when it came to my marketing ideas and structures, she helped me shift through it all and come up with a plan I feel confident and excited about. Definitely a gal you'd want in your #girlboss corner! "
- Dana Bowman, Founder, Living MTM https://www.livingmtm.com/
Hey Creative,
I've been where you are.
I've taught workshops in person since 2012, transitioned to working with clients 1:1 in 2015, and in 2016 built my first online course. Creating an online business not only allows you freedom of time, but it allows you to impact a larger audience while spreading your message that ONLY YOU can deliver.
AND IT DOESN'T HAVE TO BE HARD, OVERWHELMING, OR TOTALLY STRESSFUL.
How crazy is it to think that the business idea that's in your brain right now was put there for a reason - to serve others. And do you know what else? It's your DUTY to share your gifts with the world.
---
When I incorporated building courses into my business plan, my very first course I ever created sold for $299. My car payments were $200...
I couldn't believe that I had hosted ONE webinar talking about my course and already had a buyer paying me more than my car payment. I began to imagine the possibilities, not just with the impact I could create in the world (because if you know me, this is HUGE on my heart), but the impact I could create within my family.
I loved working with my 1:1 clients, but there's only 1 of me. I was getting exhausted meeting with clients online, in-person, and still hosting live workshops. And if I had a sick day or two? What a nightmare that created in my schedule. I wished I could multiply myself so that I didn't have to keep trading hours for dollars. I began to automate my client intake process. This really helped me cut down my time, but it didn't fix the "there's only one of me" business model I had accidentally created...
I began to research other ways to expand my business - which brought me to the land of passive income, course creation, affiliate marketing, and so on!
But you need to START before you're ready, and expand as you go.
---
My online business allows me to multiply myself, impact more, and contribute financially to my family.
There's seriously no greater feeling. <3
---
This course is everything you need to bring your offline business ideas online. Its full of on-screen demos, audio trainings, PDF downloads, and how-to's to make building your business easy and headache free (even if you aren't a tech-y person).
In fact, this course is perfect for those not interested in the major tech learning curve that most courses require. The systems I use are easy, drag and drop, and can be learned in a matter of minutes. They're often free or low cost to get started as well - just the way I like it! :)
---
I'm excited you're here. I've put my heart and soul into this course to help you make the impact your desire on this world and to share your gifts. Because we all know this world needs more creativity, more beauty, more exploration from people like YOU. <3
XO - Amy Jo
Frequently Asked Questions
When does the course start and finish?
The course starts now and never ends! It is a completely self-paced online course - you decide when you start and when you finish.
How long do I have access to the course?
How does lifetime access sound? After enrolling, you have unlimited access to this course for as long as you like - across any and all devices you own. Plus, you'll get all updates to the course absolutely free!
I have too many ideas...how do I know where to begin!?
Can we get an "Amen"? This is something we hear ALL of the time. After all, we're creative humans, right? It's totally ok to be multi-passionate. Our suggestion is to pick ONE course idea, build it, sell it, and expand. You can always course-correct over time and decide which niche is your favorite and which is fun to keep as a hobby.
Do I have to spend more money for the tools used in this course?
Yes and No. It's your choice! We show you the free way, as well as ways that take a little investing so you can make the best decision for your wallet at this time. After all, you can always upgrade and switch services down the road. The goal is to get you started and rollin'!
What if I don't have a website?
No worries! I show you how to launch your business with or without a website!
What if I don't have a list?
I show you how to build one! And if you DO have a list, I"ll show you how to grow it. Plus, you get my ConvertKit course as a bundle absolutely free!
I don't really have a business idea yet...sooo....
No worries! A big chunk of this course revolves around identifying your interests and what you can do to create a product/service that others will pay you for. Don't have an idea yet? You'll have several by the end of this course!
Is this course for beginners or someone more advanced?
Both! It is a step by step system from start to finish, so if you're super advanced already, this may be a nice refresher. If you're brand new, you'll LOVE this course.
Courses Included with Purchase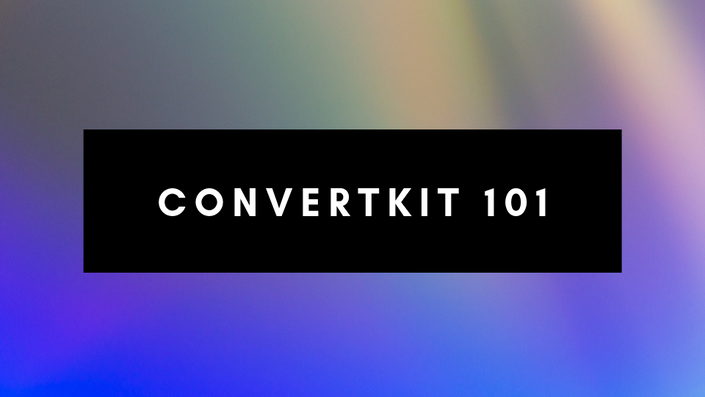 ConvertKit 101: How to Create Your First Email List
Everything you need to know about starting an email list to grow your business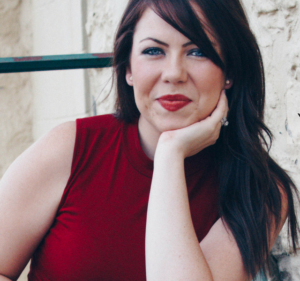 Original Price: $49