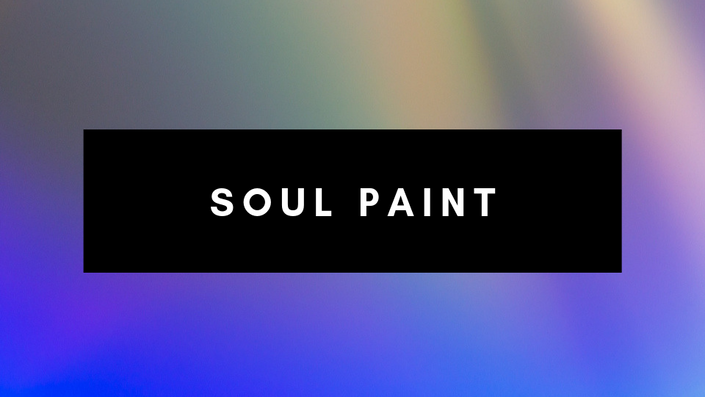 Soul Paint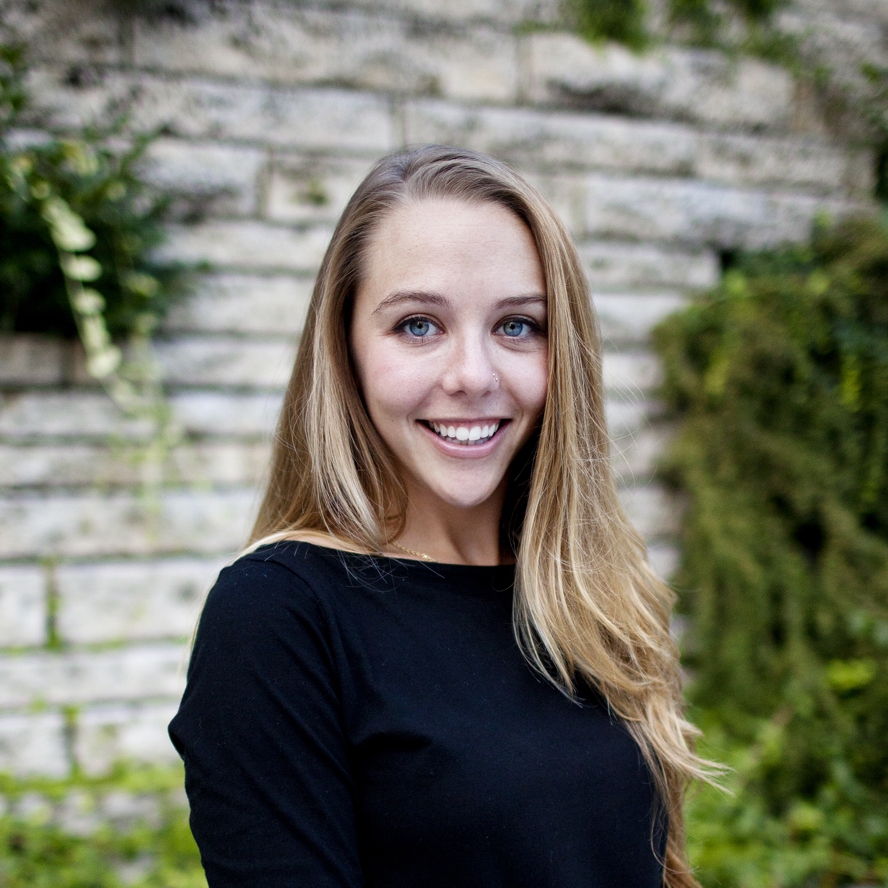 "Amy Jo's Soul Paint series has completely changed my life. I hadn't painted in several years after completing my Bachelors of Fine Arts. I was completely stuck and didn't even think I had any creativity left. I left drained and so critical of myself. Amy completely broke down my walls and helped me dig deep into my inner doubts. I have been painting daily ever since I took Soul Paint. My creativity is soaring and I'm happier and healthier than I have ever been." - Debra W.
Welcome to Soul Paint!
This isn't your typical painting course. In fact, it's the exact opposite.
This course is going to challenge your creative brain in a way that it has never been challenged before.
Maybe you've never painted before...
Maybe you've always wanted to explore the arts but you've been totally intimidated...
Maybe in high school your teacher said you weren't good enough to be an artist, even though you had always dreamt of being one...
Maybe you've tried painting before but your paintings never turn out the way you planned...
Maybe you're creatively stuck and staring at a blank canvas is getting you super frustrated...
Maybe you've graduated from art school and you're feeling so burnt out that you can't even THINK about lifting a paintbrush (even though you miss painting so much)
Wherever you are in your artistic journey, this course is for you.
It's funny how this course has impacted so many students differently. Some come in to the course having never held a paintbrush before and end the course building art rooms onto their home...
Some come in to the course having painted in ONE style their entire life and end the course with a totally different style to explore...
And some end the course with tears and words of thanks saying that they finally feel alive again.
This experience is part of your journey.
This course can change your life.
And we don't say that modestly. It has the power, if you allow it, to completely shift your thinking about life, relationships, health, finances and so on.
How?
Because: "how you do one this is how you do everything".
When we're creatively stuck or we're not using our creative power, it affects all areas of our life. Have you ever noticed when you are REALLY in your flow and accomplishing many things that your brain begins to think on another level? That's creative power.
When you express your creativity, it releases the fear, anxiety, overwhelm, stress, and so on from your life.
ART IS THERAPEUTIC and has the power to calm (it's scientifically proven).
This course is perfect for you if:
you're curious about acrylic painting and want to take a course that's not intimidating and totally outside of the box (and super fun)
you're stressed (like 92% of the population)
you're overwhelmed with work, the kids, life in general and you need a little ME time
you're creatively burnt out and need to spark the fire again
you're frustrated because your paintings aren't turning out the way you'd planned
you're a human
Women, Men & Children have all taken this course.
We've seen tears, cheers, and transformations that will make your heart skip a beat.
We can't wait for you to join us on this journey.
We're so glad you're here.
Welcome to Soul Paint.
Your Instructor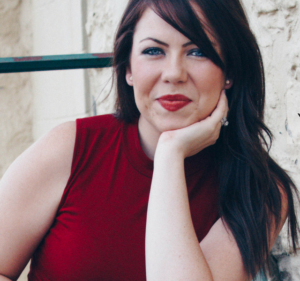 Amy Jo received her Coaching Certification in 2015 and specializes in the Transformational Coaching Method (TCM). She holds a degree in Art Therapy and is the founder of ACED Art which provides art initiatives for adults with developmental disabilities.
She started Soul Paint Co. in 2012 as an in-person workshop at a local community college. From there, it grew. She began offering in-home Soul Painting workshops all over the city and now offers courses online teaching others how to incorporate creativity into their daily lives & DESIGN a life they love!
In 2014, Soul Paint Co. was in front of 40,000 people as a premier business of the arts in Kansas City.
Amy Jo was awarded the POP Scholarship Award from the National Association of Women Business Owners and takes pride in being able to do the work she loves each day.
Course Curriculum
Welcome
Available in days
days after you enroll
Lesson 1: The art of releasing
Available in days
days after you enroll
Lesson 2: The art of color
Available in days
days after you enroll
"LOVE this course. Learning so much about painting and myself and that I love painting. Amy Jo is amazing, sweet, funny, kind, a great instructor that puts you at ease, makes you feel like with painting there are "no mistakes, just happy accidents". Just OVER ALL AN EXCELLENT CLASS! LOVE IT! THANK YOU!"
— KATIE P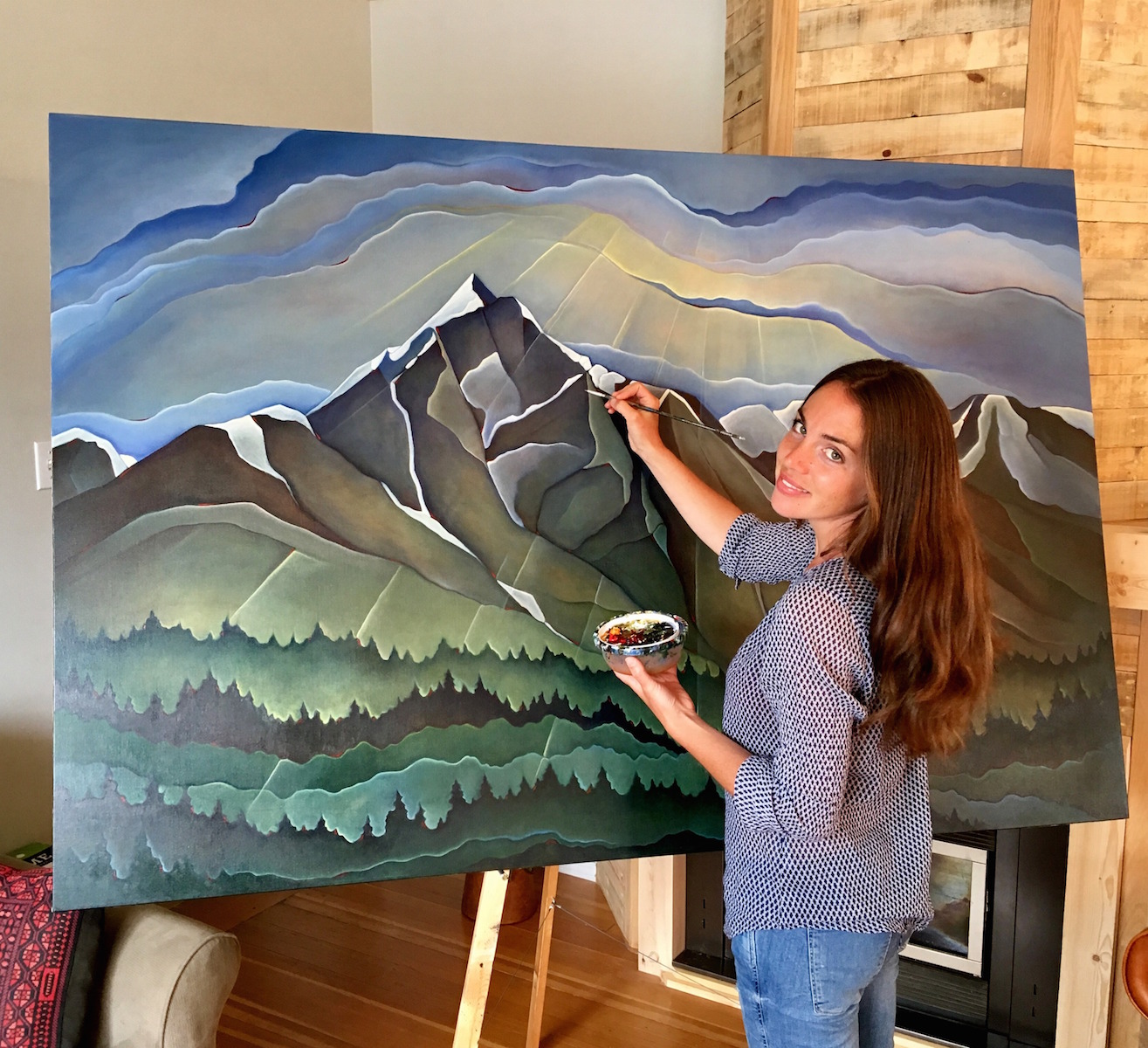 "Following my graduation [from art school], I avoided painting for five years – that is, until I took Amy Jo's Soul Paint workshop. Amy Jo helped me to paint in the freestyle, intuitive way I had always dreamt of painting, but never had the keys to unlock.
With her help and guidance, I was able to release the mental blocks I had to the art world, and uncover the kind of artist I was truly meant to be. Since I took that class, I've continued to paint. As a yoga teacher, I found parallels between the intuitive painting world and the yoga world, so to pair them together naturally was my first thought!
I am forever grateful to Amy Jo for re-igniting this passion and healing modality to my life." – Amy R.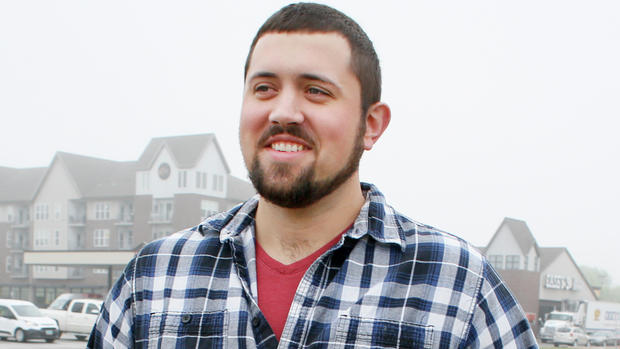 "I absolutely loved the instructor! Amy was engaging, collaborative, challenging, and encouraging! I loved all of the techniques I was taught, yet the clsss was so flexible! We were all able to select elements about the course we felt intrigued to dive into!" - Marty
Frequently Asked Questions
When does the course start and finish?
The course will begin as soon as you sign up and you will have access to the entire course immediately!
How long do I have access to the course?
How does lifetime access sound? After enrolling, you have unlimited access to this course for as long as you like - across any and all devices you own.
What about supplies?
A supply list will be given in module 1. Supplies are not provided. We recommend shopping at your local arts and craft store!
Do I have to be an artist to take this course?
Nope! Anyone, any age at any stage can take this course.
Soul Paint is a unique experience that encourages you to step outside of your comfort zone and into a place of artistic freedom. This isn't a course where we teach you how to paint an apple...we teach you to dig deeper and express the creativity that each of us holds inside.
You can do this. Fear will tell you you can't.
And THAT'S the super power of this course. Helping you overcome the fear and judgement so that you can step into a place of abundant self love, self acceptance, and begin creating in a way that feeds your soul.
Come paint with me!
xo Amy Jo
This course is closed for enrollment.